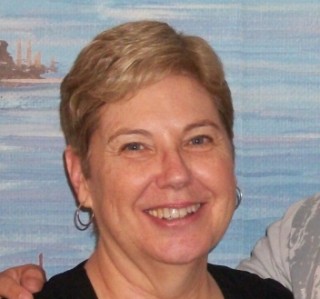 M. Deborah Millette is the former Deputy Director of the Division of Emergency and Environmental Health Services (EEHS) in the Centers for Disease Control and Prevention's (CDC) National Center for Environmental Health (NCEH). The mission of EEHS is to provide national and international leadership for coordinating, delivering, and evaluating emergency and environmental public health services.
EEHS provides consultation, training, and technical assistance to state, local, tribal, and territorial health departments and to federal and international agencies to improve public health practices. The division programs are: environmental health service, healthy Community design, healthy homes and lead poisoning prevention, chemical weapons elimination, and vessel sanitation.
Deb received her MPH degree from Emory University. She began her federal career in 1994 as an epidemiologist in the Agency for Toxic Substances and Disease Registry's Division of Health Studies, where she served as a technical project officer and as the principal investigator for a study of exposure to dioxin and volatile organic compounds. In 2004, Deb came to NCEH and became the Assistant Director for Program Development and subsequently the Associate Director for Program Development for EEHS. In these roles, she worked on the development of the Healthy Homes Initiative and the National Healthy Homes Training Center and Network. The focus of this work was to use EEHS' environmental health objectives and expertise to bring the importance of a holistic approach to health to public and private sector agencies.
Throughout her career in public health, Deb has worked in collaboration with both traditional and nontraditional partners advocating the use of collaboration and partnership in addressing public health issues and in finding ways to coordinate and simplify. She has presented scientific papers on dioxin, community partnerships, communicating scientific results, healthy homes, and integrated pest management at numerous scientific meetings. Before coming to public health, Deb was president of Millette and Associates, a management consulting firm specializing in organizational and human resource development.
Deb and her husband, Jim, have four children and three grandchildren.